Productive Collaborations Through
Seamless Connections
A Trusted Telecommunication Services Provider for Businesses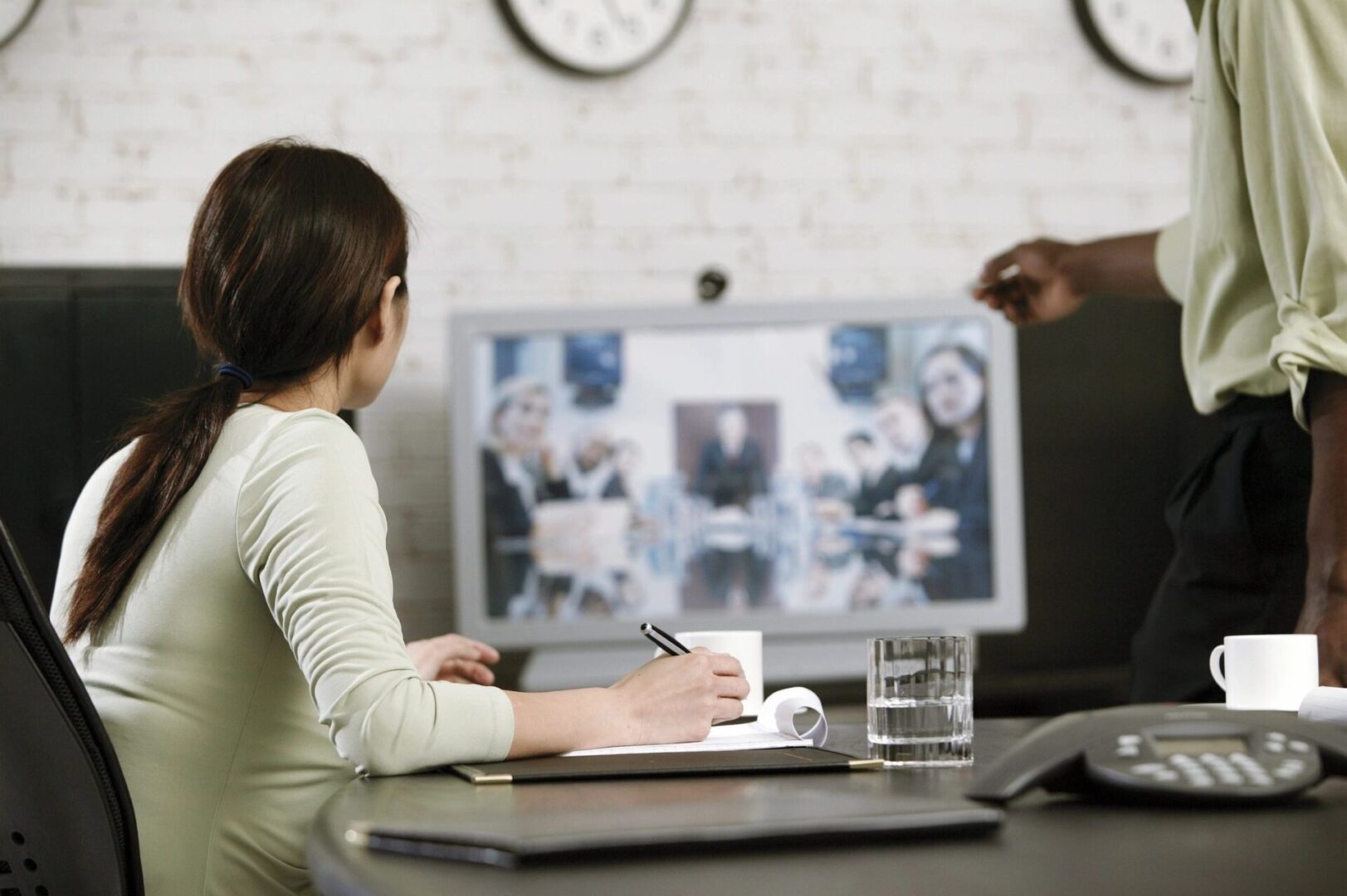 Reliable Phone and Data Network Systems for Your Workplace
ABA Communications in Southfield, Michigan helps maximize your employees' potential through connectivity. Our innovative solutions will improve their cross-team collaboration, enabling them to brainstorm ideas and work together wherever they are. With the help of fast and uninterrupted connections, you can reach greater heights as one company.
Since 1982, ABA Communications has been providing high-quality and budget-friendly telecom solutions for small and large enterprises. We specialize in phone service and repair for most systems on the market. These include Polycom, Yealink, Cisco, Panasonic, VoDaVi, Avaya, Lucent, Nortel, Toshiba, Inter-Tel, and Mitel, among others.
Complete and Cutting-Edge Solutions Just for You
We provide the following end-to-end telecommunication services to meet your specific needs:
Complete and Cutting-Edge Solutions Just for You
We provide the following end-to-end telecommunication services to meet your specific needs:
Telephone Systems Upgrades and Maintenance
Whether your business has only five or more than 500 landlines, we can enhance and maintain your telephone system for you. We offer the latest digital phone networks and VoIP from different manufacturers at varying prices. We also can also easily repair and take care of analog ones that you use at work.
Computer Networking, Internet, Smart, DSL, PRI, and T1 Connections
We can meet your network needs from start to finish. Before anything, we plan how to incorporate the system in your residential or commercial space through a customized blueprint. After it has been finalized, we then take care of the installation and setup of your network. These include planning, running wires, wall jacks, programming, tying in with existing phone systems, and switching patch panel setups.
Voicemail Messaging and Auto-Attendants
Through these solutions, you can avoid wasting manpower on reception and customer service. Auto-attendants automatically transfer callers to the right extension even without the intervention from manual operators. Meanwhile, customized voicemail messaging can help you field calls even without the help of a secretary or receptionist.
Relocation of Existing Phone Systems
At ABA Communications, we provide cost-effective solutions to relocate your existing phone system as your business moves to a new location. We can design, install, and program your telephony so that it can work anywhere.
Computer, Tele-Entry, Sound, and Phone Systems
We provide speedy and professional installation and programming for new and existing security and communication systems. We also do emergency on-site response to troubleshoot your network problems, letting you avoid losing customers in the process. In most cases, our technicians can be at your location within an hour after you call.
Voice Over Internet Protocol (VoIP)
Through this state-of-the-art technology, we can help you cut costs on your phone bills. We partnered with Star2Star Telecommunications to bring you the VoIP telephone system that serves as the next step in telephones for small businesses.
This technology provides you with convenience and practicality. You can simply plug your existing or new telephone units into a Star2Star interface box. This will let you make free phone calls anytime and anywhere.
Leave your worries about security breach behind with our help. We offer quality and reliable security equipment at the lowest price, such as:
Our trained security experts can install and provide support for all systems including existing ones. We handle all Amtel Security Systems (Tele-Entry) and support Select Engineering Systems (SES), among others. We can also do a free estimate based on your specific needs.
International Cellular Services
At ABA Communications, we provide hassle-free and affordable cell phone rentals with toll-free services and free inbound calls in many countries. With us, you can lease a unit for as low as $00.35 a day when you travel abroad.
Prior to your departure, you will receive a phone with the services you need. Leasing arrangements are available for all products and services. We also have maintenance agreements for new and existing telephone and security systems.
Home Theater Entertainment Installation and Blueprint
You and your staff can enjoy some recreation during breaks or after office hours by having your very own home theater system. We can customize and install one that best suits your workplace.
To serve you better, we immediately respond to urgent situations by providing on-site service within four hours. These include computer/network repair or troubleshooting and remote desktop support, among others.
We also remain flexible in our new installations. In this light, ABA Communications supports various key service units/PBX, such as:
Leave Your Telecom Needs to Us
We can help you have the best and fastest connection that your business deserves. Contact us today so that we can serve you. We provide solutions to commercial clients in Metro Detroit, Michigan. We also install network systems like DSL, T1, and PRI, for residential clients.